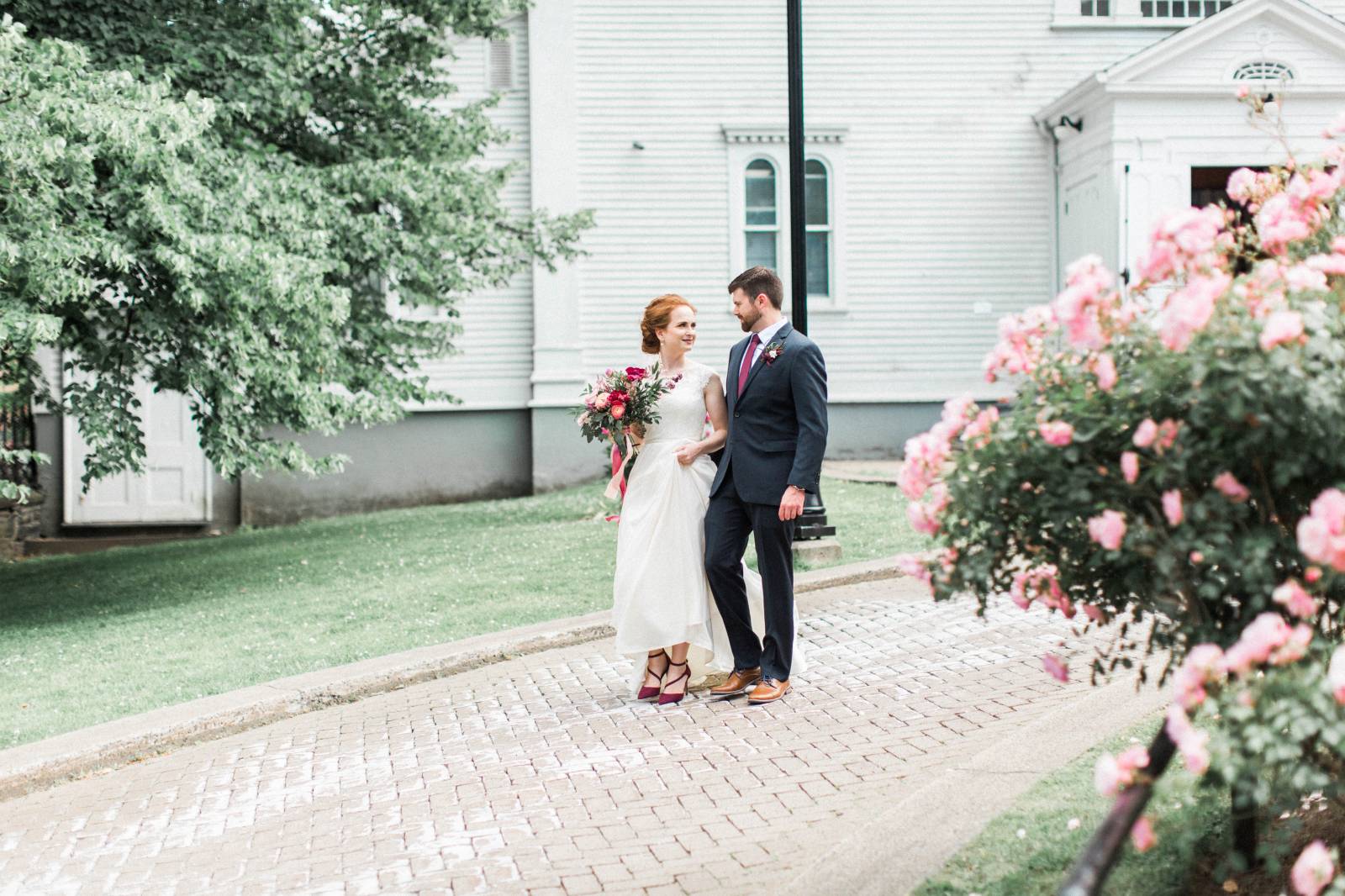 (This is a photo from our wedding day! Thanks to Brittany MacLeod at Hind Hart Studios for being our incredible photographer!)
Hello, lovely readers!
I know it's been a hot minute (ok ok, more like six months) since I've posted any new content on Styled in Lace, but I'm here to clear the air and let you know what's been going on and what the future holds for Styled in Lace.
To say 2018 was unforgettable and incredible is an understatement. My partner and I got engaged in January and decided we wanted a short engagement - we got married in July! Shortly after our wedding, we found out we were expecting our first baby. In October, we ventured to Hawaii for our honeymoon and rounded out the rest of the year with spending time by friends and family.
I've had the honour of writing about East Coast Canadian weddings for the last five years with Styled in Lace. From sharing real weddings and engagements to promoting wedding vendors and making some incredible friends along the way, this journey has been so rewarding and fills my heart with love. One thing I've realized over the years is sometimes you need to take a step back to gain some perspective.
As you just read, 2018 was an amazing but busy year for me personally and as such, I made the decision in July to stop posting new content on Styled in Lace to enjoy my newly wedded bliss with my husband. I had every intention of returning to regular content in September, but life threw us a pretty great curveball when we found out we were pregnant. I'll be honest - even though I was pretty fortunate to not have any morning sickness, I was exhausted during my first trimester and would come home from work (did I mention I also have a full-time 9-5 job?) and pretty much go to sleep. Even though I really wanted to resume my regular posting schedule on Styled in Lace, I couldn't. I would try, but then I would literally fall asleep at my computer. I decided around the beginning of my second trimester that I needed to focus on my new husband, my unborn baby, and myself. I truly wanted to savor every moment and I feel like that's exactly what I've done over the last few month. It's incredibly exciting to know that in just over two months, we'll welcome a baby girl into our family.
This brings me to what the future holds for Styled in Lace. The short answer is I don't know. I will say I truly love Styled in Lace, what it represents in our wedding community, and what it provides to couples planning their weddings and the wedding business community. I have no intention of shutting it down any time soon - I just think I need more time to make a solid plan of what the next chapter for Styled in Lace is. I have a few ideas of what I want to do and the direction I'd like to see it go in, but this is where you, my lovely readers, come in to play. I'd love to hear what you want to see on Styled in Lace. Everything from content (weddings, engagements, styled shoots, honeymoon, life after wedding, etc) and the best way to highlight wedding businesses in our community, to how you want to receive that content (social media, videos, web, etc), and all things in between. If you'd like to send me your suggestions, send me an email [email protected]
I start my maternity leave in April and will have a full year to really think about Styled in Lace (you know, in between sleepless nights, poop explosions, first moments, and all the other joys that come with a baby). I may or may not post new content during that time. I may or may not populate the Vendor Directory with new listings. I may or may not post to social media. If I'm being totally honest with you, I really don't know if I'll stick to a consistent schedule or not. But what I can promise you is that I will whole-heartedly make a plan for the next phase of Styled in Lace, and try and be as transparent as possible with you on my intentions.
So, there you have it! Feel free to leave a comment below or send your thoughts/feelings/feedback my way. I'd love to hear from you.
Colleen
Founder & Editor-in-Chief
Styled in Lace
(Two more photos from our wedding day, just because!)