St. John's, Newfoundland is one of those places that is picturesque throughout every season - no matter if it's a sunny, crystal clear day, or chilly, winter conditions. Surrounded by freshly fallen snow, Jon and Keila's engagement session happened in Petty Harbour, a quaint town a short distance from St. John's.
Photos: Oak & Opal Photography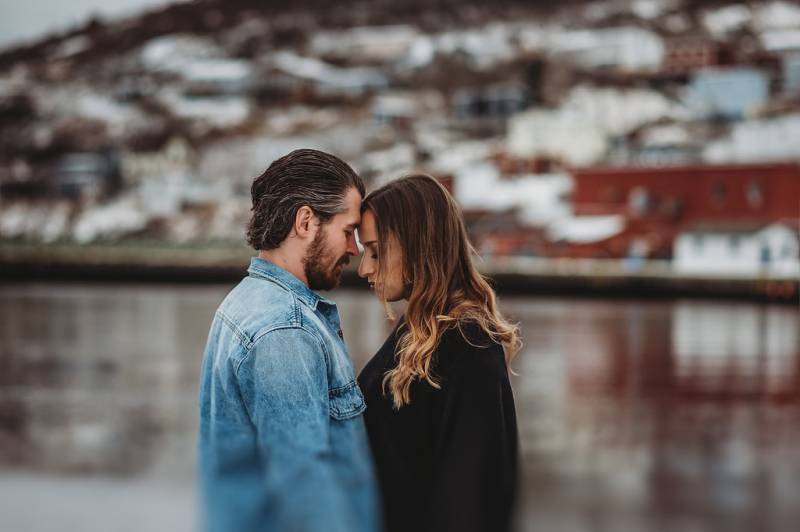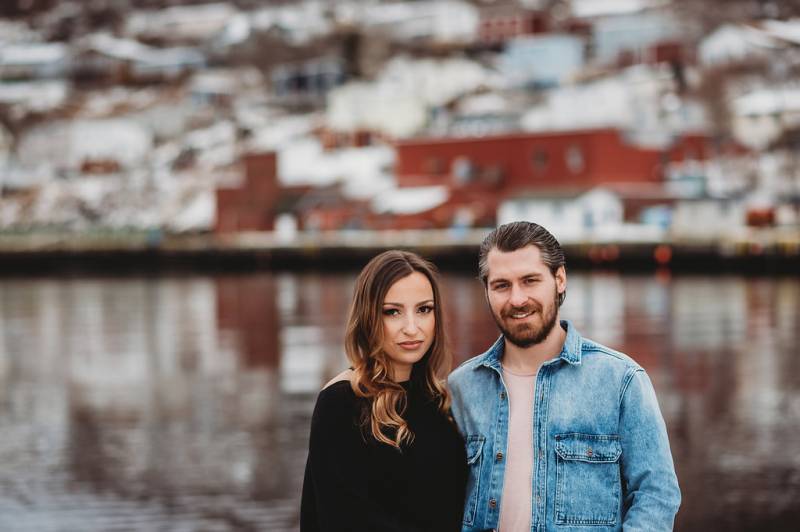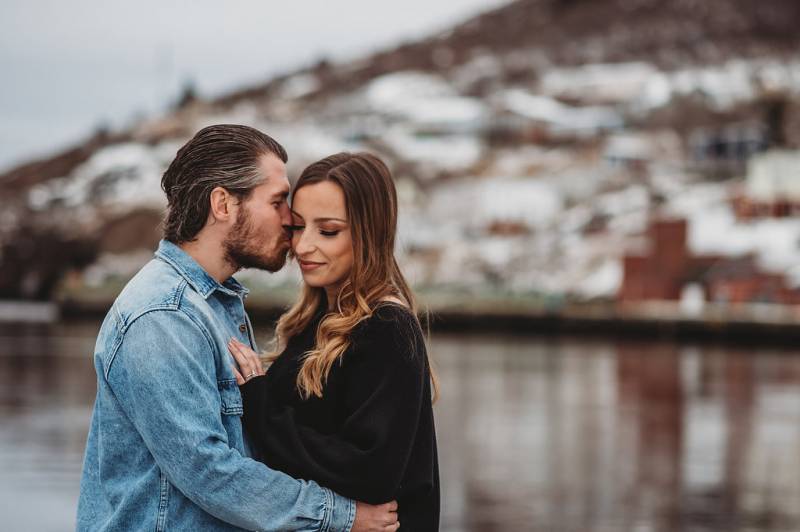 Love Story
We both happened to be registered for the same driving school when we were 16. I noticed this cute guy sitting toward the back of the class. We never spoke at the time but we met again soon after that through a mutual friend. Facebook was new then and after the party we added each other.
He traveled alot for hockey and ended up moving away at 17. We never spoke again until five years later I wished him a happy birthday (on Facebook) and he inboxed me to catch up. A few weeks later he took me on a picnic in bowering park. The rest is history!
Little did I know, Jon asked for my dad's blessing earlier that day. We went to my parents for a visit later that night and shared some wine. There was a moment when we were alone ... I wasnt paying attention at all ... and when I turned around he was on one knee. He made some type of speech but I kept saying "OMG" over and over so I completely missed what he said!
I'm an only child and I grew up in the same home my entire life so it was special that it happened in my family home and that we were able to celebrate with my parents.
Engagement Location
We decided to have the session in Petty Harbour (St. John's, Newfoundland) as the colors and the area are so traditional and peaceful. It is also meaningful to Kelia as she grew up close to the area and spent alot of time there. It's like a second home to her so it just felt right!