Bobbie and Ryan's love for the ocean was evident throughout their simple and rustic wedding in Halifax, Nova Scotia. The couple's love for the ocean was evident throughout their wedding, from their colour choices to their ceremony location.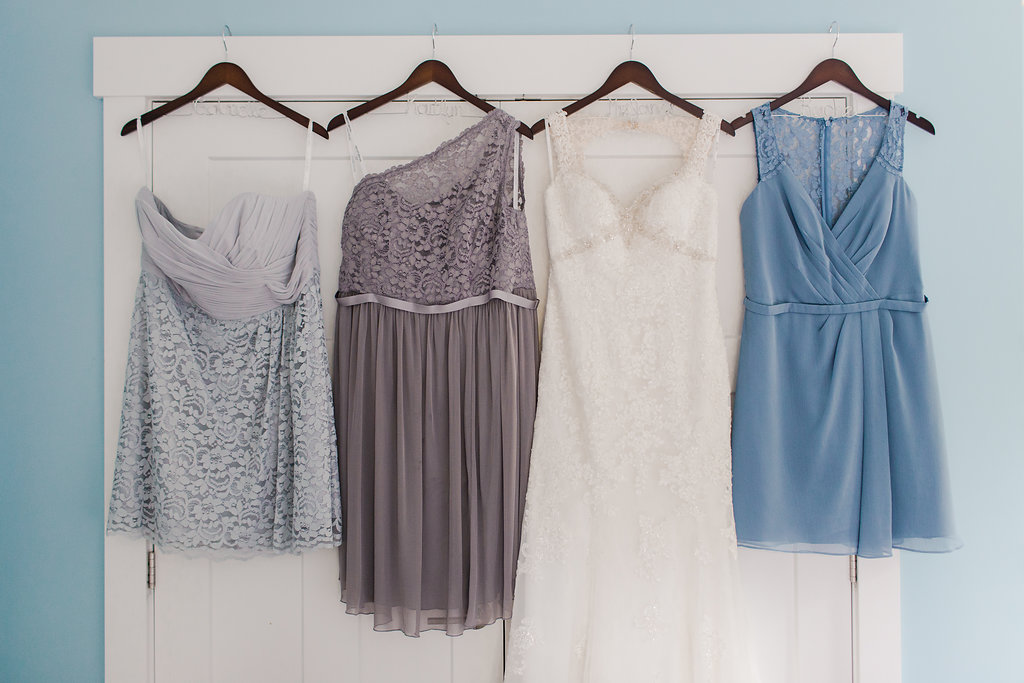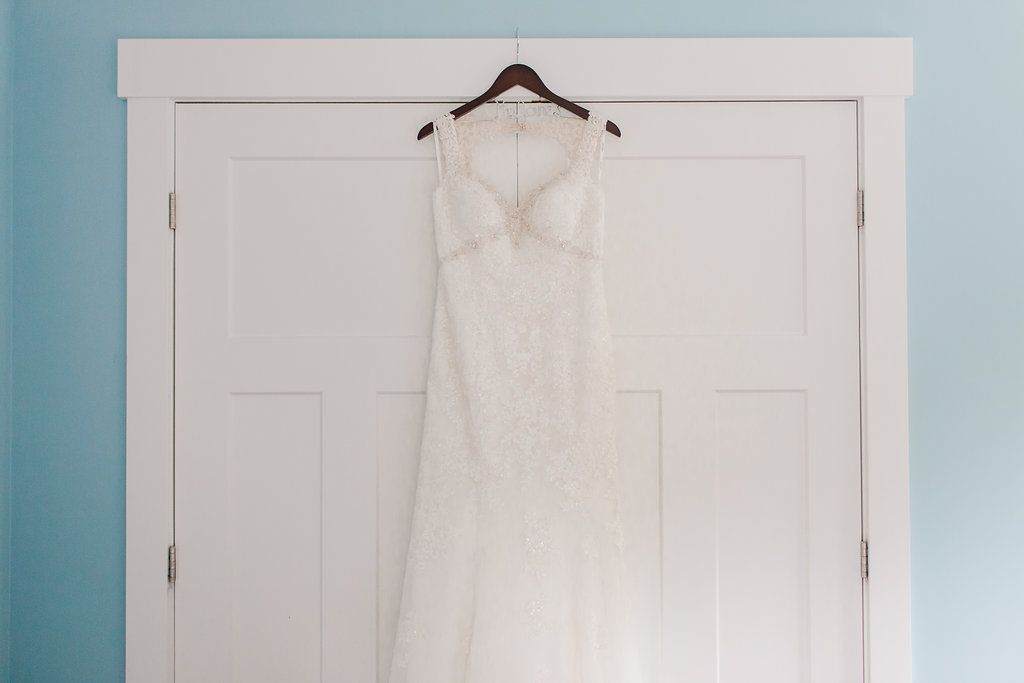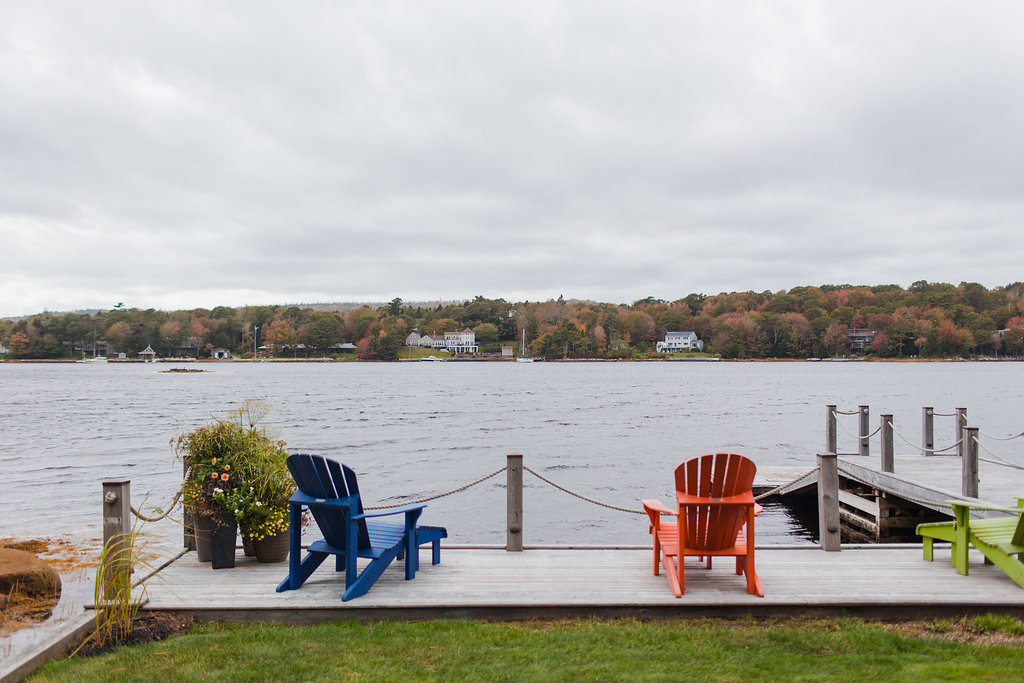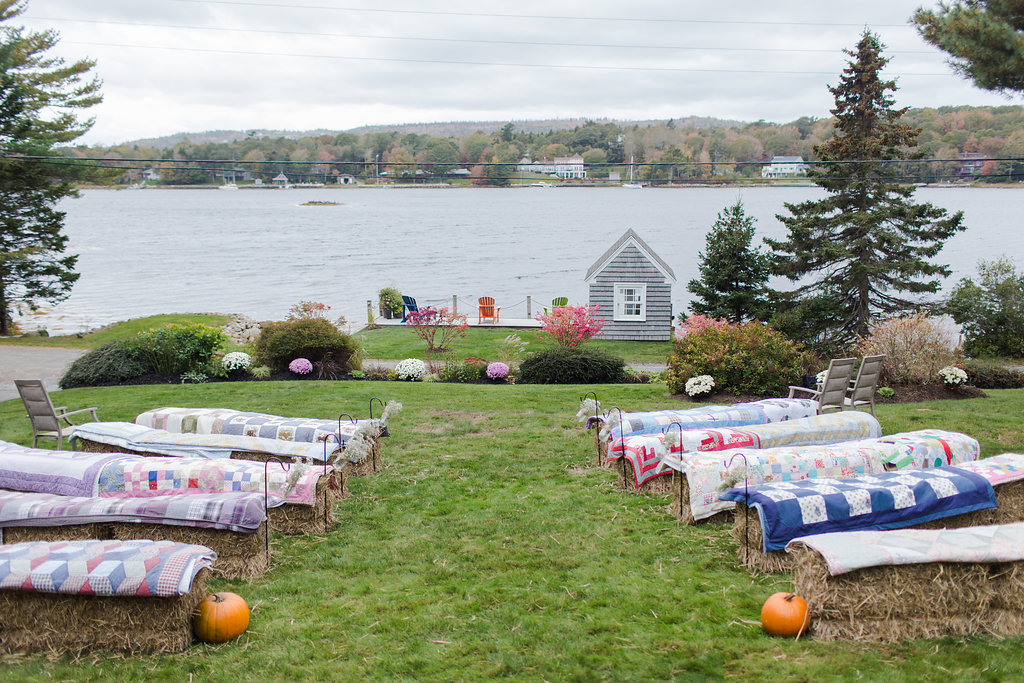 How We Met
Ryan and I actually met through friends at a work party that was being held at a restaurant that doesn't even exist anymore (Kokomo's). I caught him looking at me throughout the night, but (in true shy Ryan fashion) he didn't talk to me, but when he left, he texted my friend and asked "who is that girl with the pink shirt and bright blue eyes?" And the rest is history!
How He Proposed
Ryan and I both grew up on the water and we both just find peace when near the water, especially ocean. When we were first dating, we used to go for walks on different beaches around NS, go beach combing and listen to the waves crashing. So when it came time for Ryan to propose, he did it near the water. Ryan proposed on a random Tuesday evening while we were on a walk near the beach/lighthouse by our house.

Wedding Inspiration
I wanted our wedding to reflect who we are both as individuals and as a couple. We had our ceremony at Ryan's parents house, near the water for 2 reasons - 1: because of our love for the ocean and 2: because that is the house Ryan grew up in and it's a special place for him. For the overall wedding decor and colour choices, I wanted to keep things 'simple and rustic' with some blue thrown in for a pop of colour to tie in the ocean love.
Personal Details
The photo frames attached to my bouquet were the photos of my Mom, Dad and Maternal grandparents, whom have all passed away.

Favourite Wedding Moment
The whole thing! I loved every moment - from getting ready with the girls in the morning, to driving to the ceremony locations with butterflies in my belly, to finally walking down the isle with my grandad and seeing Ryan's expression when he saw me, to saying our vows and Ryan messing up the words, he was supposed to say "lawfully wedded wife" and he actually said "awfully leaded wife" - I still laugh when I think about it. The "first dance as husband and wife" was actually our first dance EVER! (I like to dance, Ryan not so much) but he did great and sang to me the whole time.
Vendors
Wedding date -- October 14/2017
Wedding location -- Ceremony: Groom's Parents House; Reception: St. Mary's Boat Club
Number of Guests -- Roughly 150 guests
Photography -- Dave & Pring Photography
DJ/Music -- DJ Nitelife (Peter Benson)
Dress: Stella York, purchased at Chester & Felicity
Bridesmaids Dresses -- Purchased at David's bridal
Groomsmen/ Groom Suits -- Moore's Clothing for Men, Dartmouth crossing
Bridal Bouquet's/boutonnières/Decor -- All bouquets and boutonnieres, Twig & Twine

Jewellery/accessories -- Made by the Bride (Beaded Bling)

Makeup -- Sharla from Mirror Mirror

Hair -- Jolene from Mirror Mirror

Cake/Cupcakes -- Grooms Aunt

Caterer -- Kitchen Door Catering

Stationery -- Vista Print

Decor -- Some is from the brides personal collection and others is from The Wedding Vogue