Everything about this blush wedding in Halifax, Nova Scotia is romantic and intimate - from where the girls got ready to their ceremony decor - everything fell into place for Chris and Barabara's wedding day.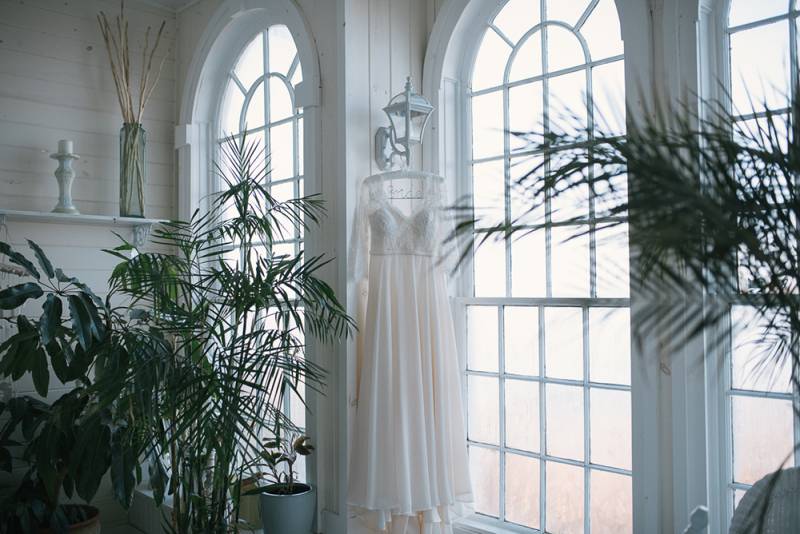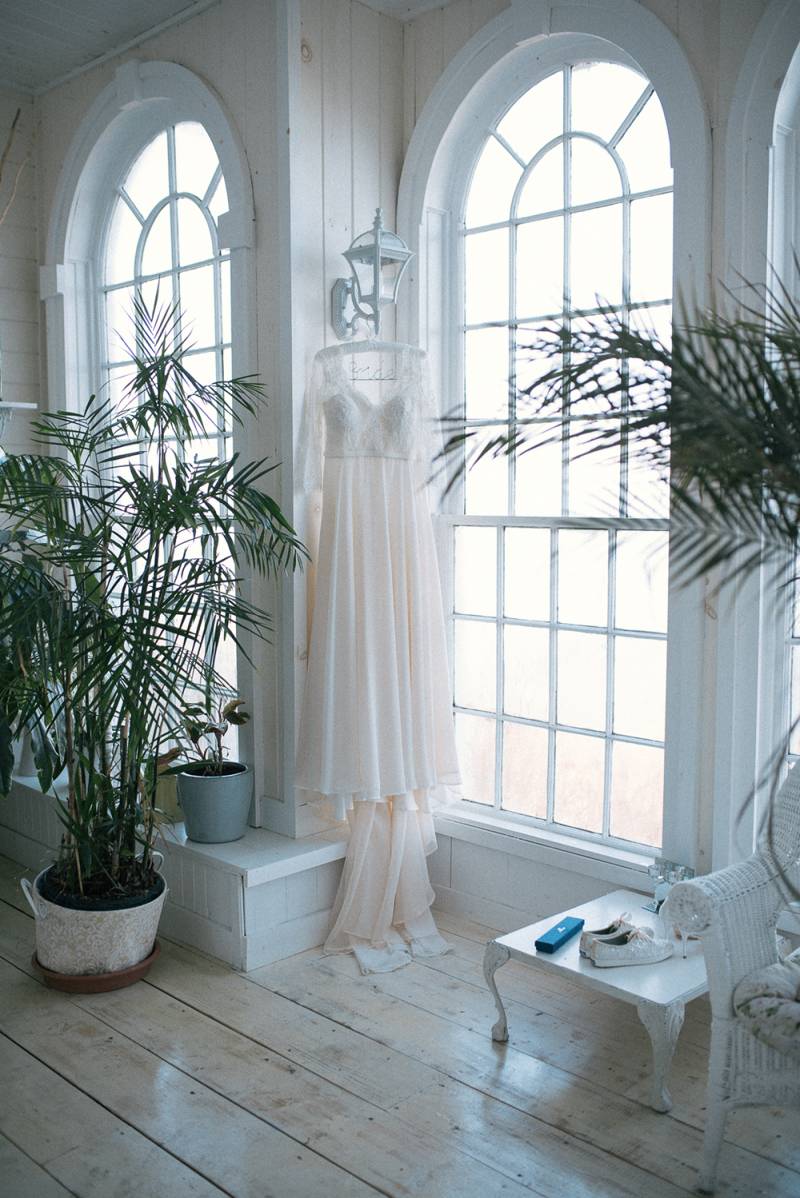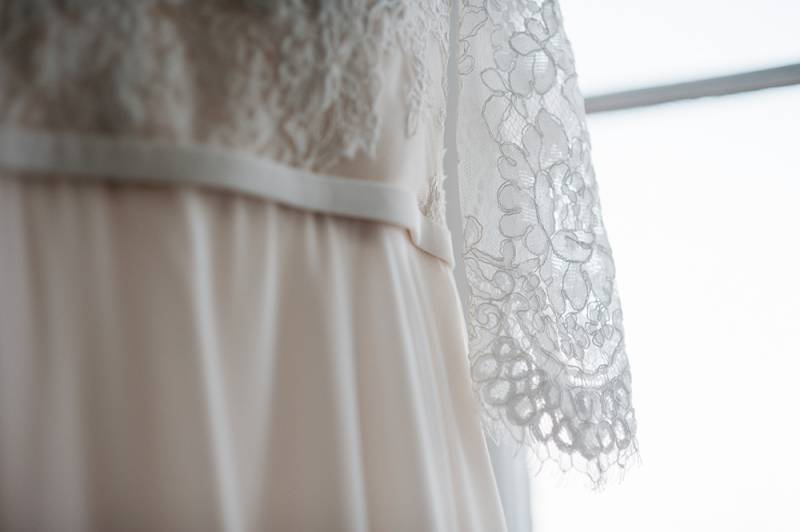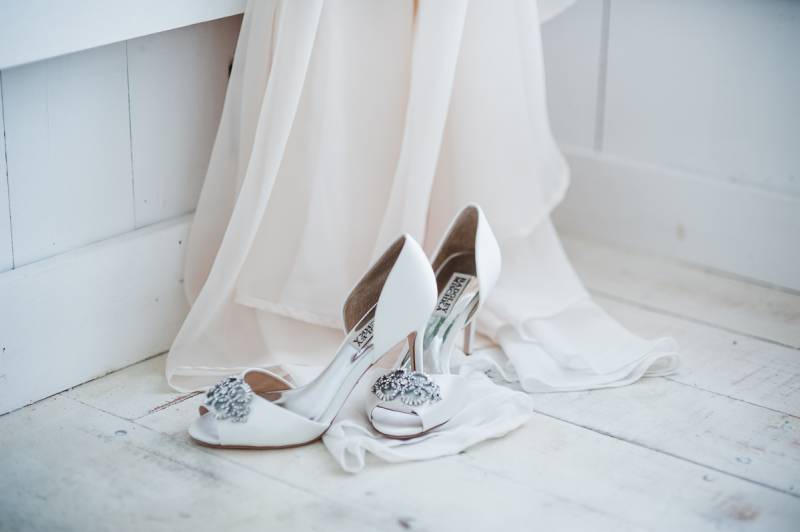 Love Story
How did you meet? Chris and I met on the dating site match.com in June 2014. After chatting back and forth online for a few weeks we decided to meet for coffee and the rest in history.
How did you become engaged? It was my 30th birthday (which I wasn't very excited about) and we were at our apartment. I was getting ready for the day and Chris asked if I would like to open my birthday present. So I opened a beautiful watch and a pair of pearl earrings. He said oh 'I forgot your card let me go get it.' He came back in the living room and gave it to me. Inside he had wrote "Happy 30th Birthday' but the 0 was a drawing of a ring. I was confused and looked up and he was on one knee in front of me! I was SO shocked, I broke down into tears and said YES!.
Wedding Details

Wedding colour choices and why? Blush, navy and gold. Pink has always been my favorite colour and I knew this was the colour I wanted (Chris took a little convincing). Blush just happened to be a very popular colour in 2017, so it made it very easy. Chris and I found some inspiration on Pintrest and that is how we decided on those colours.
How did you select your flowers? We chose Oopsie Daisy Floral Design after finding her on Instagram and meetings her in person. I wanted something soft, romantic and pretty. We decided on light pink roses with white and green accents and it was perfect!
Top three wedding details:
1) My amazing dress from Katrina Tuttle. The entire experience was amazing and Katrina was able to create my dream dress.
2) Our photos - Tanya really helped bring our wedding vision to life. Her style of photography really captured the exact style I was hoping for. I look at our wedding photos almost every day and have received so many compliments.
3) The location we got ready for the wedding, Star of the Sea B&B - This property is a dream and very unique. It was exactly what I was hoping for when I was looking for a location for myself and my girls to get ready for the day. The soft colors and beautiful light really brought the entire experience to another level.
Best choice you made for your day:
This is a tough one! Besides choosing to marry Chris of course, choosing Tanya to be our photographer was our best decision. Both our engagement and wedding photos are absolutely stunning. Tanya captured exactly what we were hoping for and I honestly cannot imagine them being any better. Choosing the right photographer was a very important decision because this is how we will remember our day and these are the photos that will hang on our walls for the rest of our lives.
Top Moments
1) Seeing Chris for the first time at our first look
2) Dancing with Chris, our family & Friends at our reception
3) Our Ceremony
Advice
Don't stress! It goes by in the blink of an eye so try to take it all in. We gave ourselves 1 year to plan and it was perfect. Getting married in November was a great decision. Every vendor we reached out to was available and some even offered off seasons rates. We had most of our vendors and decisions made within the first two months so I think that is why I found the entire process quite easy. There are so many awesome vendors in NS and Instagram is where I found most.