Minutes outside of Saint John, New Brunswick is Irving Nature Park, a place surrounded by forests, beaches and an abundance of trails. It makes perfect sense that Caroline and Shaun chose to have their engagement photos taken here as they love to be surrounded by nature and enjoying the great outdoors.
Photos: Fiona Chiu Photography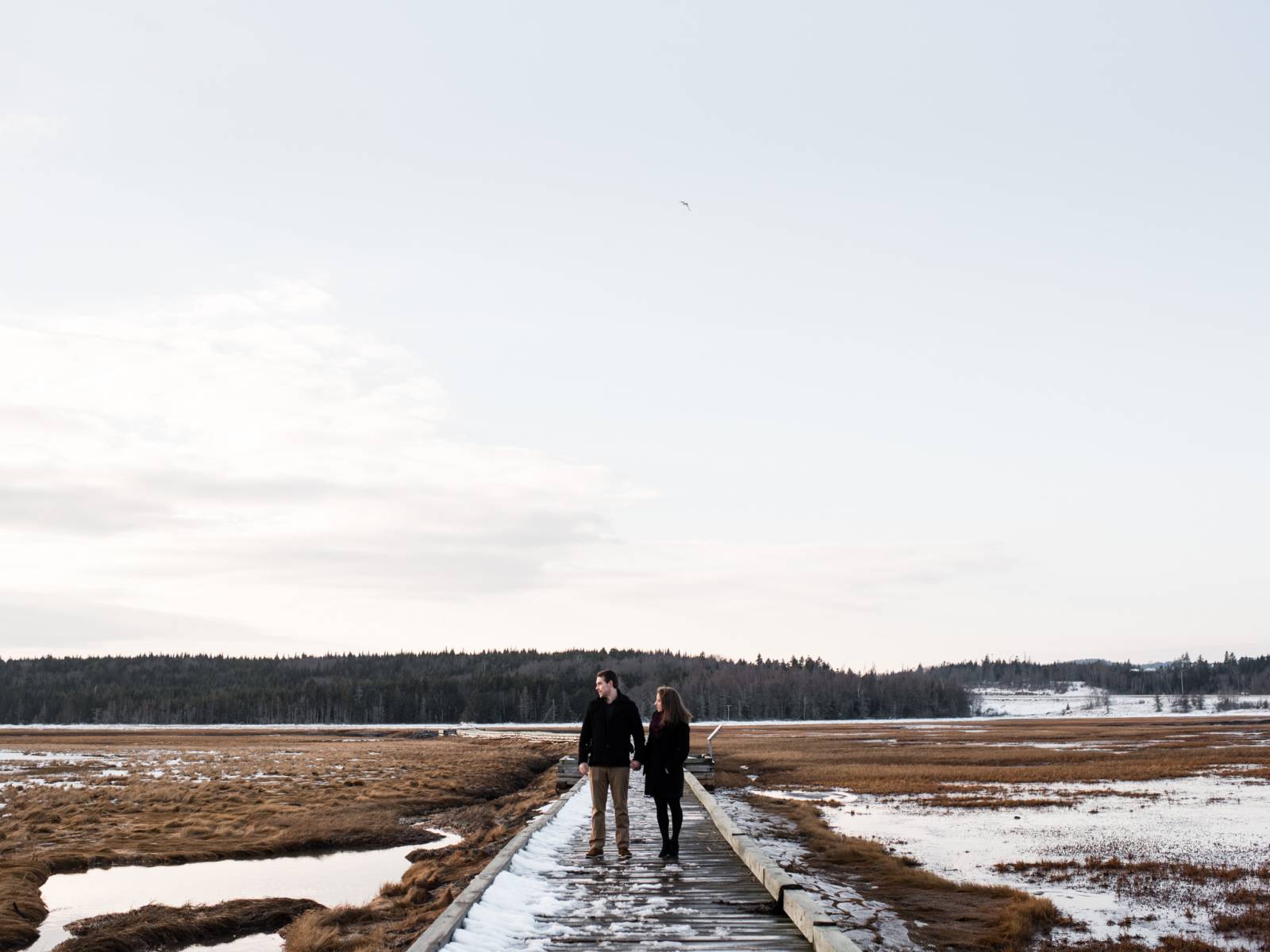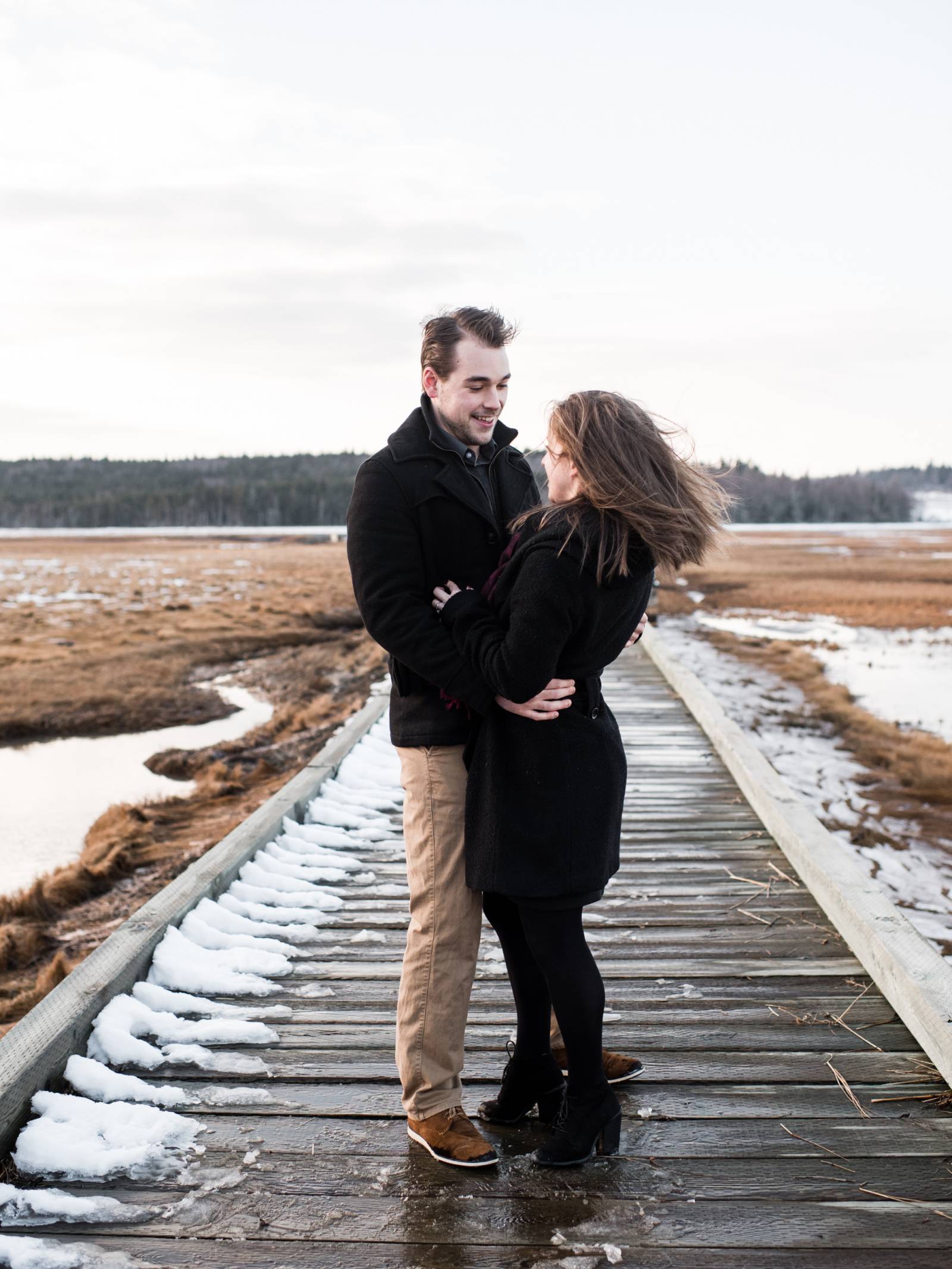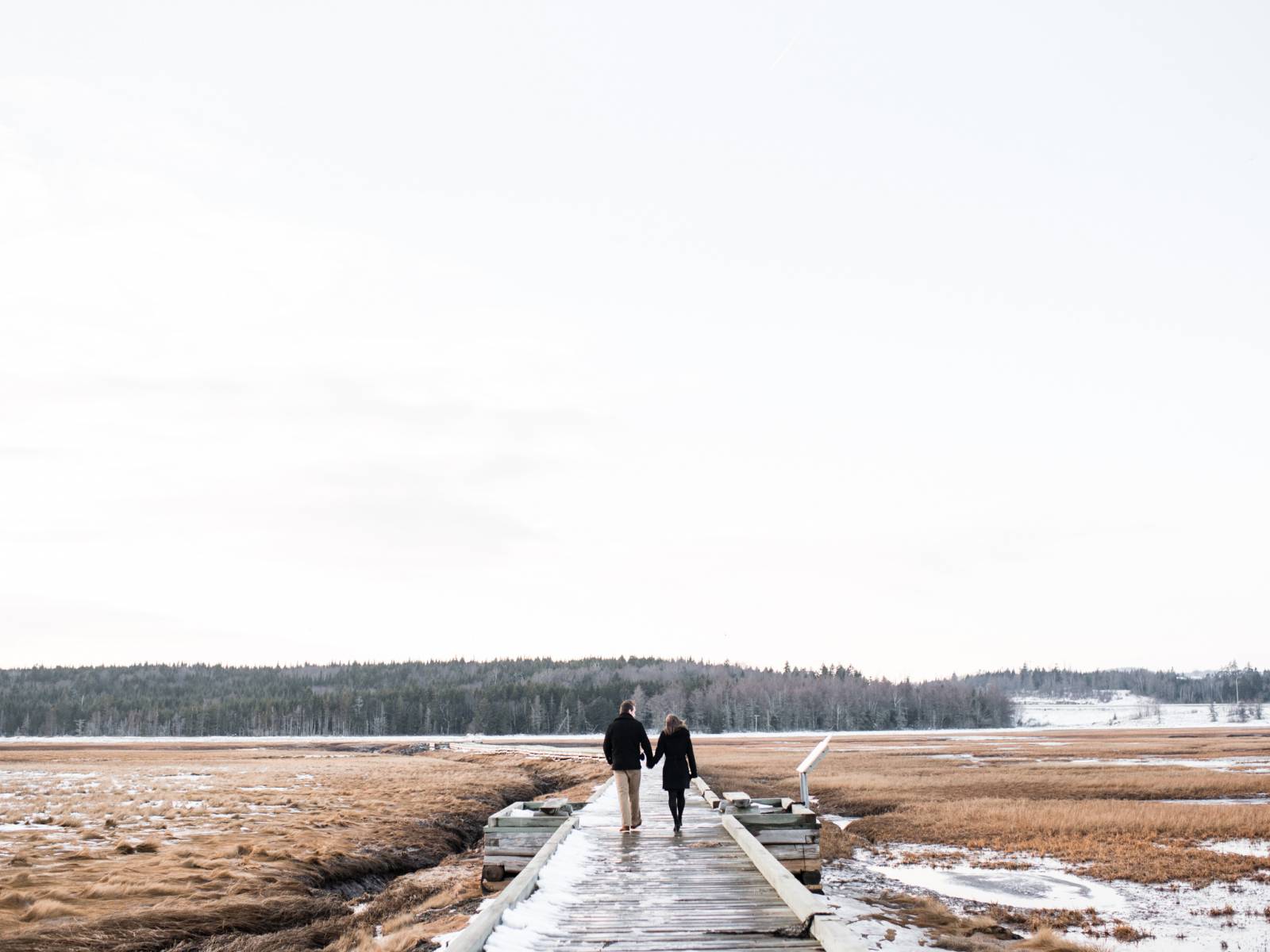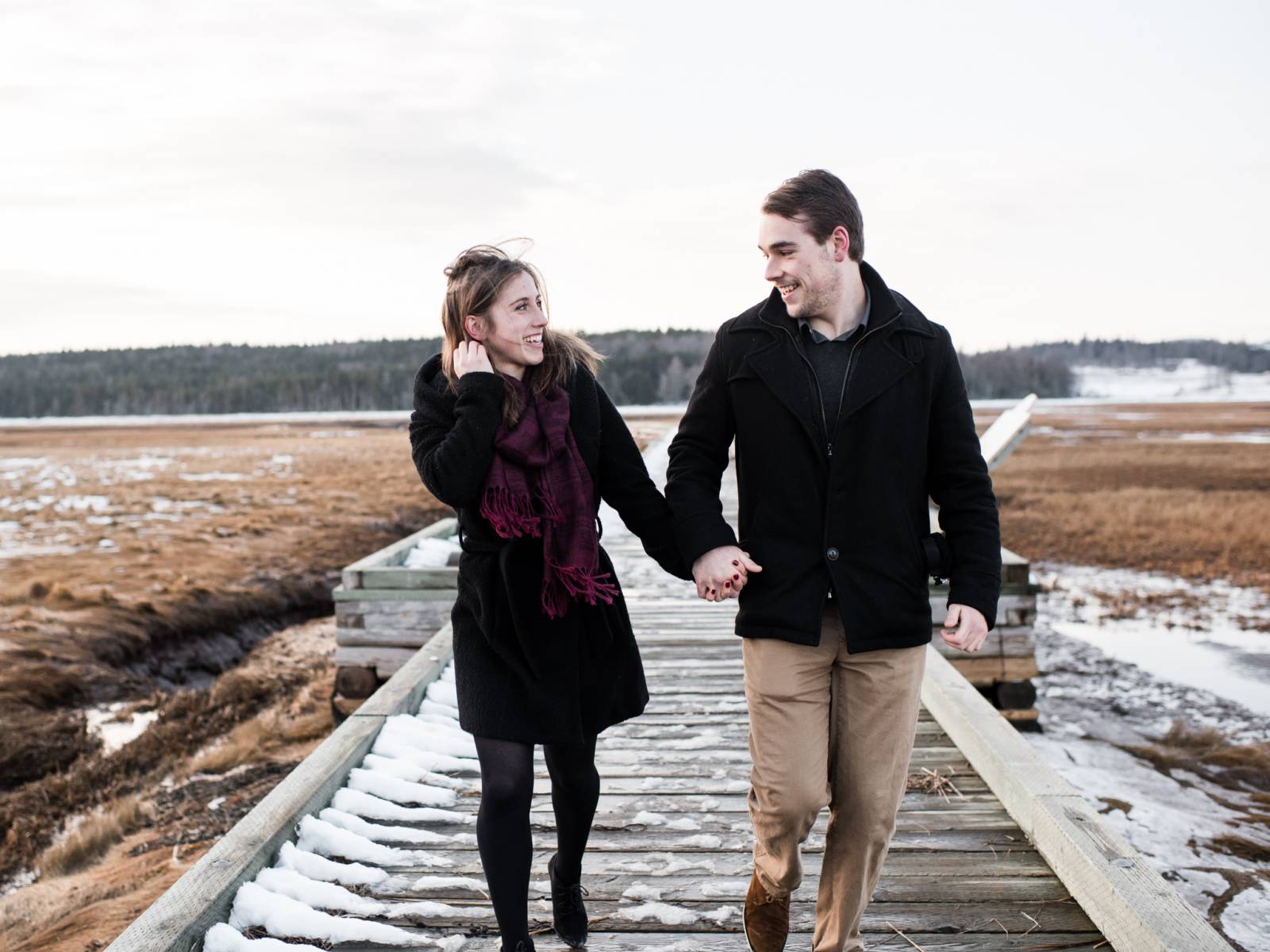 Love Story
We met four and a half years ago, when we were both 19, in our second year of university.
We met through mutual friends who had invited us to go out with them that night. I reluctantly agreed and being the introverted person that I am, I just sat on the couch with my friend and played with the dog. After a while, my friend casually mentioned that she had finally gotten me out of my books. She had meant my textbooks, but Shaun instantly lifted his head and asked, "you read? What kind of books do you read?" From then on, we just clicked.
By the end of the night, we figured out this was not the first time we had seen each other. The funny thing is, we went to high school together (he had transferred to our school for one semester to play football). We also had a french class together in university. It was a small 15-person class. Somehow, we had never noticed each other.
Clearly, it wasn't love at first sight, but the moment we started talking, everything felt right.
Four years later, he proposed. Here's our little story:
The week before he proposed, he went for a hike with his friends, leaving me alone at home to study. He said he would make it up to me (and that he did!). That next week, he planned a surprise for me. The only thing I knew was that we were going hiking.
That Saturday morning, we drove to Walten Glen Gorge - my favorite hiking spot in New Brunswick. We have so many great backpacking and camping memories from this beautiful, isolated place.
It was a beautiful autumn day and the leaves were changing colour. We hiked for an hour before we arrived at the top of the canyon. That's when he got down on one knee and asked me to marry him. It was all a blur. I think I let out a giggle, then kissed him. After a while, I stopped and told him I didn't actually say yes yet. He laughed and said, "I took that as a yes, but now that you mention it, I kind of need to hear it." Then I laughed and said yes.
He then gave me a pressed penny that said, "I love you." He said he got it when he was 10 years old in Colorado. He kept it in his wallet all these years and told himself that one day, he would give it to the person he would marry.
That night, he made reservations at my favorite restaurant, Calactus. A little vegetarian restaurant in Moncton and also the first restaurant we ever went to together.
We spent the night at the most beautiful hotel: Hotel Shediac. Shediac is our favorite town and the place where Shaun grew up. The suite was stunning and, on the bed, he had arranged a bouquet of Lilies with a note that said "always." A reference to Harry Potter, our favorite books. We then went for a walk on the beach and enjoyed some champagne.
He planned my perfect day. It was just the two of us in nature and it was perfect.