The East Coast of Canada is home to some of the most beautiful places on Earth, capturing our love and affection from one province to the next. I've travelled quite extensively throughout the Maritimes, but surprisingly, I've never made it to Newfoundland. I've always imagined going there - exploring the colourful town of St. John's, hiking Gros Morne National Park, and marveling over the breathtaking scenery everywhere before me.
Last year, I came across an article in a travel magazine about Fogo Island, a remote fishing village off Newfoundland's northern coast that's know for it's rocky, barren landscape, rogue icebergs and surrounded by fog and whipping winds. Every now and then I would see images of Fogo Island, but what really excited me was seeing weddings and engagements taking place there and I just knew I had to eventually feature some of this beautiful content on Styled in Lace.
When Heather Nolan Photography submitted Bradley and Megan's intimate elopement at Fogo Island Inn, I could barely repsond to her email fast enough that I would love to have it grace the pages of Styled in Lace. Their elopement was a true representation of themselves, their personalities, and the things they loved most in life. Instead of trying to explain in my own words, I'll let the photos speak for themselves. Be sure to scroll to the bottom and read Megan's beautiful words about her love story with Bradley, and inspiration behind their elopement.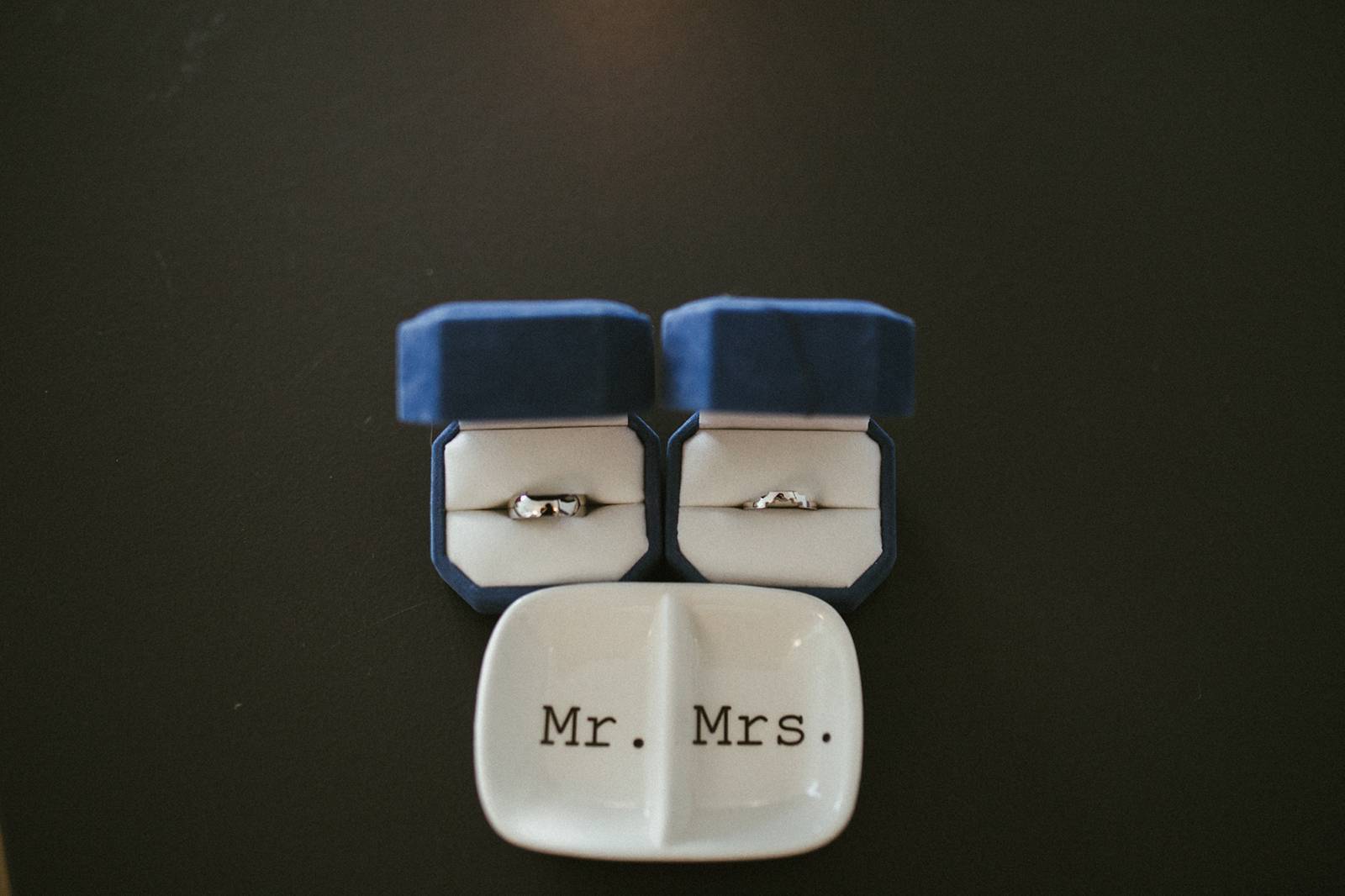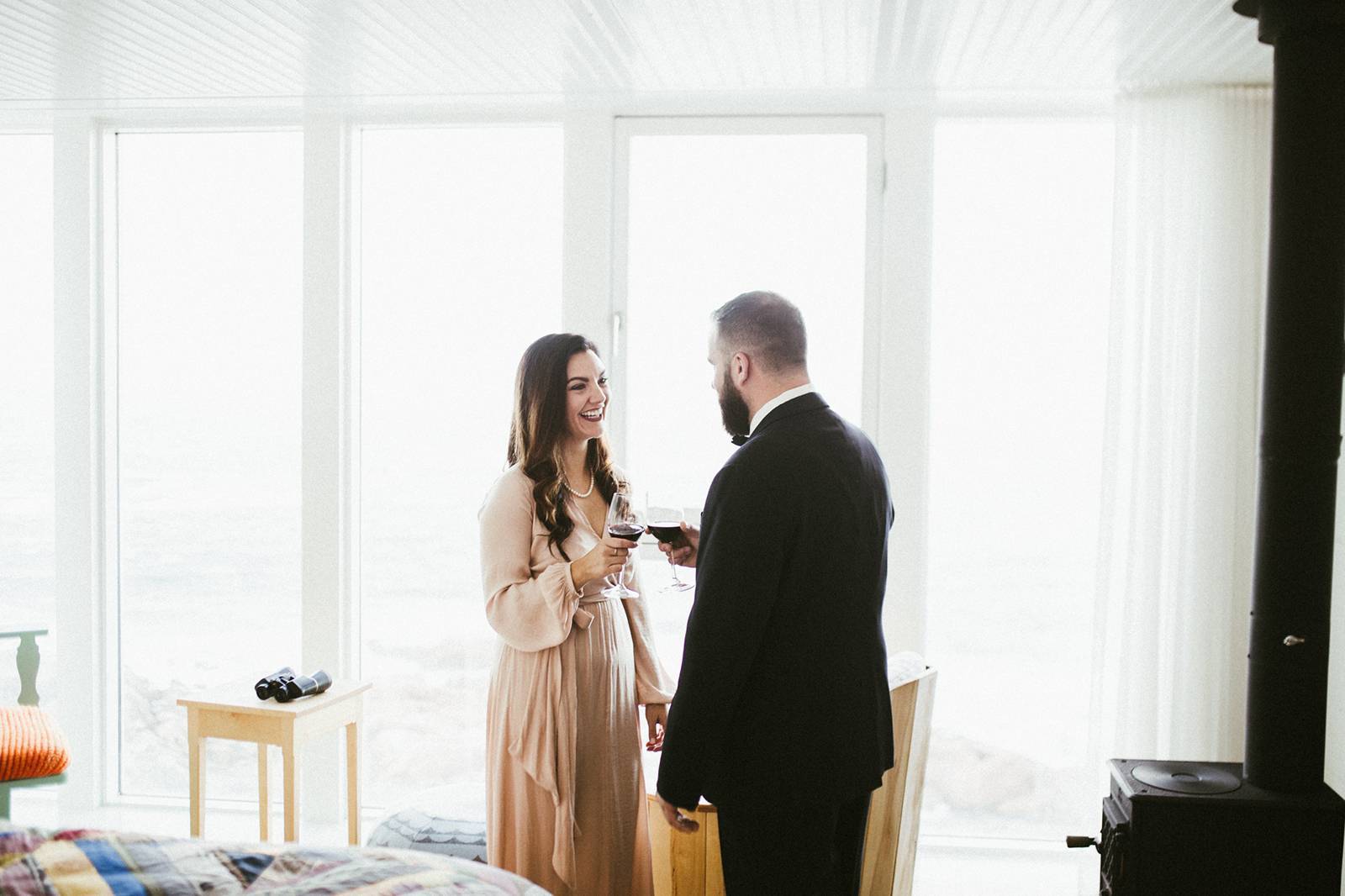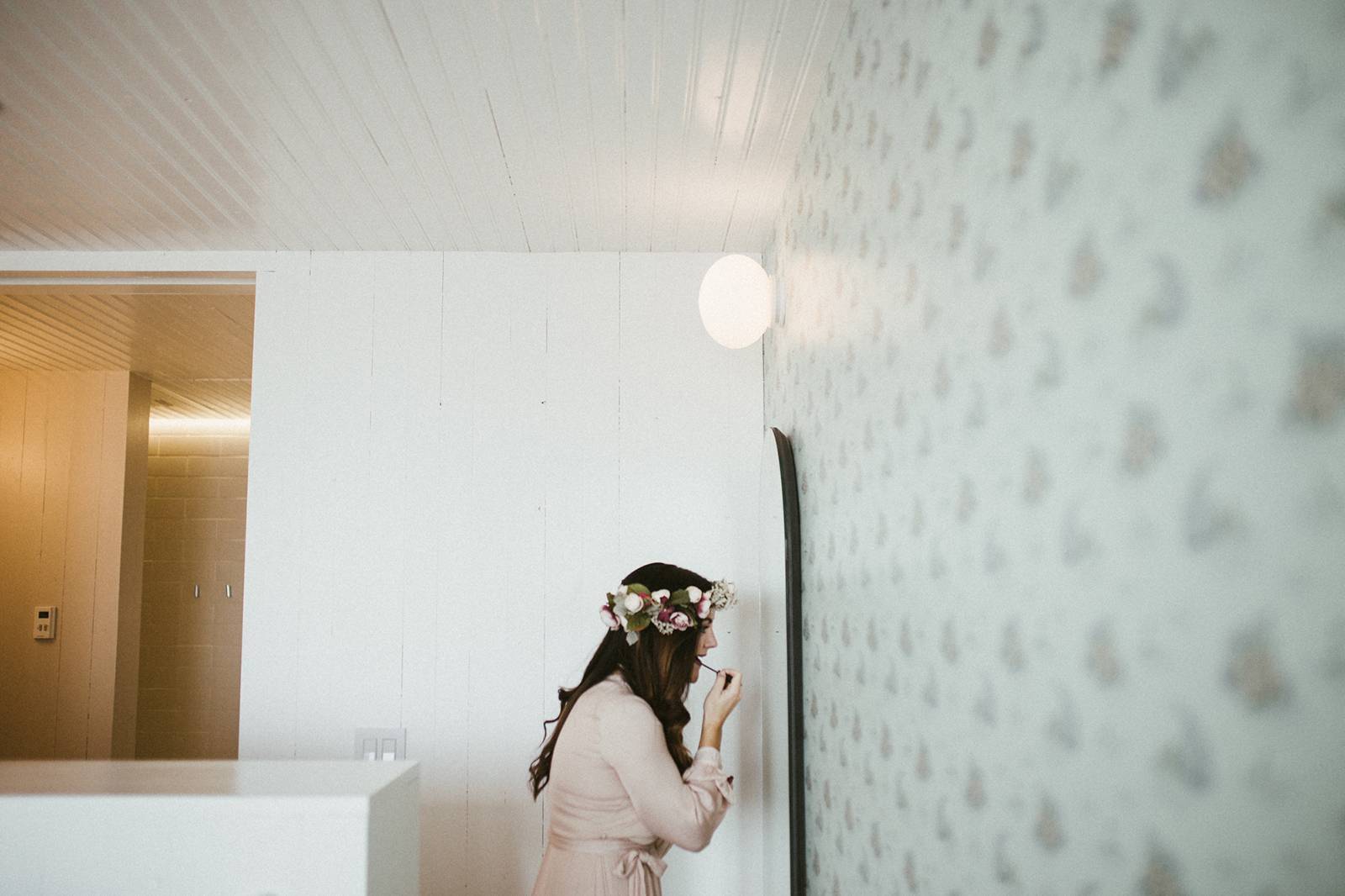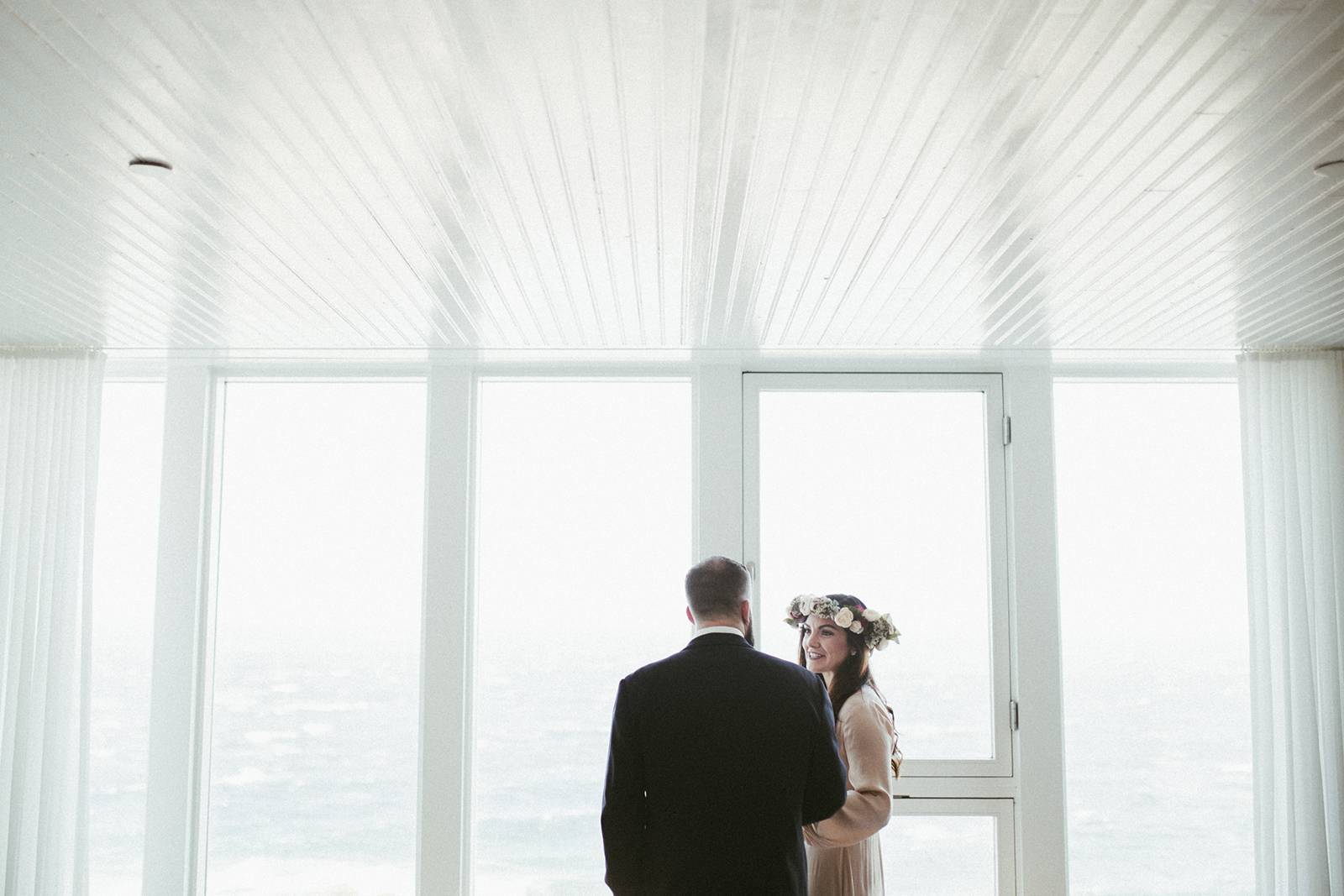 "Brad and I (Megan) randomly met during the Spring. I was in need of a winter tire change and I stopped by his garage to see if they could help me out. Given the nature of his business he easily got my name and number. He called me up a few weeks after to check and see if my car was ok and of course to ask me on a date. He proposed before an afternoon hike the next Spring with our Golden Retrievers. I was so warm in my gear and kept hurrying him to get going. When I went in my old bedroom he was on one knee with our dogs. I screamed and did the biggest happy dance ever!

We chose The Fogo Island Inn for our wedding location. It was the perfect backdrop. It displayed modern, contemporary decor with traditional Newfoundland touches. I grew up in outport Newfoundland and everything was always colourful and handmade. The Fogo Island Inn showcases all things handmade right down to the blanket on your bed. The atmosphere was very warm and comforting. White wood, tall ceilings, and bright accents. We felt so connected.

Bradley and I also love the ocean. We wanted to be as close to it as possible when we said our vows. The wind gusted to 90km/hr on our wedding day so we had an indoor ceremony overlooking the ocean. We were not disappointed, we just went with it. It was breathtaking. At the end of the day, we did venture near the ocean for pictures. At that point I had turned in my velvet pink booties for Blundstone boots - safety first! I also think I lost a few flowers from my flower crown but we laughed so hard it didn't matter. Our photographer, Heather Nolan Photography, was amazing at capturing every single moment despite the raging winds. No fans were used in the making of her production, let's just say that!

There was no particular colour scheme that we had in mind when we planned the wedding. I knew I wanted a boho look with a flower crown. A close friend of mine designed the crown and we put it together over coffee on a Sunday afternoon. I chose soft pinks and neutrals. Brad has a mild obsession with beards and bow ties and his only request was to wear a bow tie and have a full beard. He looked so dapper in dark navy and cognac ankle boots. We knew the coastline was rugged and we dressed appropriate for that. As for a wedding cake we requested something small, two tier with white icing. The pastry chef designed the prettiest cake with forged berries and brush right from the grounds of the Inn. It was beyond beautiful and delicious.

Our favourite moment was looking out over the ocean after taking pictures around Fogo Island. The ocean was wild with white caps. We grabbed our favourite local beer from the bar and just stared out. There was a wood burning stove, it drew us close and we just stood there together as husband and wife. We reflected and it was so peaceful and warming.

Our best advice for upcoming couples is to incorporate as much as you can the things you love. The things that draw you near. The things that make you feel loved and at home. Whether it's a colour, location, or your favourite boots, tie it in there somehow. And don't forget to laugh, we laughed so hard that day, unimaginable amount of love and laughter."