I love when a bride and groom pour their hearts into their wedding – especially when they incorporate their heritage into their special day. Erika and Dan's summer wedding is full of personal and sentimental value that they'll remember 'forever and a day.'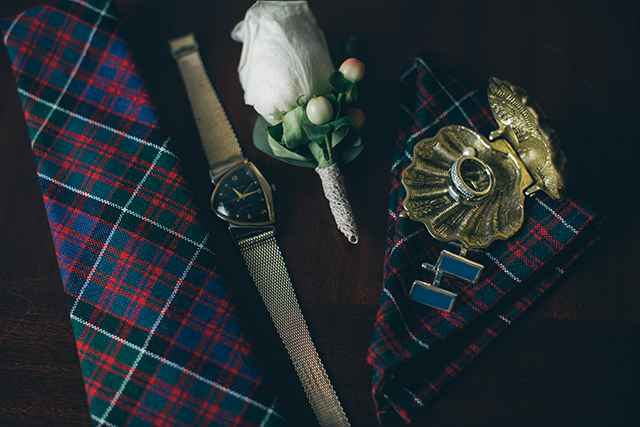 Photo Credit: NovaMarkina Photography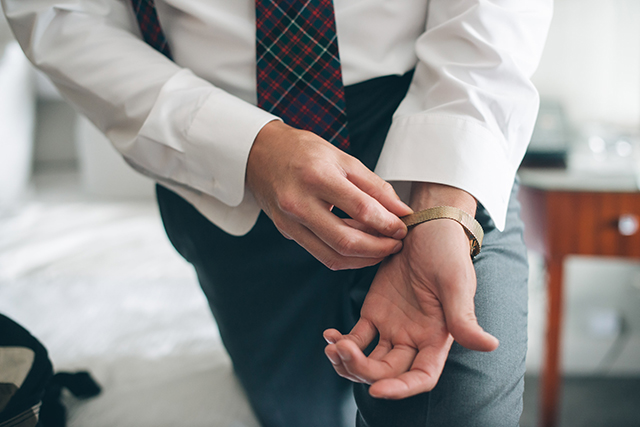 Photo Credit: NovaMarkina Photography
Photo Credit: NovaMarkina Photography
Photo Credit: NovaMarkina Photography
Photo Credit: NovaMarkina Photography
Photo Credit: NovaMarkina Photography
Photo Credit: NovaMarkina Photography
Photo Credit: NovaMarkina Photography
Photo Credit: NovaMarkina Photography
Photo Credit: NovaMarkina Photography
Photo Credit: NovaMarkina Photography
Photo Credit: NovaMarkina Photography
Photo Credit: NovaMarkina Photography
Photo Credit: NovaMarkina Photography
Photo Credit: NovaMarkina Photography
Photo Credit: NovaMarkina Photography
Photo Credit: NovaMarkina Photography
Photo Credit: NovaMarkina Photography
Photo Credit: NovaMarkina Photography
Photo Credit: NovaMarkina Photography
Photo Credit: NovaMarkina Photography
Photo Credit: NovaMarkina Photography
Photo Credit: NovaMarkina Photography
Photo Credit: NovaMarkina Photography
Photo Credit: NovaMarkina Photography
Photo Credit: NovaMarkina Photography
Photo Credit: NovaMarkina Photography
Photo Credit: NovaMarkina Photography
Photo Credit: NovaMarkina Photography
Photo Credit: NovaMarkina Photography
Photo Credit: NovaMarkina Photography
Photo Credit: NovaMarkina Photography
Photo Credit: NovaMarkina Photography
Photo Credit: NovaMarkina Photography
Photo Credit: NovaMarkina Photography
Photo Credit: NovaMarkina Photography
Photo Credit: NovaMarkina Photography
Photo Credit: NovaMarkina Photography
Photo Credit: NovaMarkina Photography
Photo Credit: NovaMarkina Photography
Photo Credit: NovaMarkina Photography
Photo Credit: NovaMarkina Photography
Photo Credit: NovaMarkina Photography
Photo Credit: NovaMarkina Photography
Photo Credit: NovaMarkina Photography
Photo Credit: NovaMarkina Photography
Photo Credit: NovaMarkina Photography
Photo Credit: NovaMarkina Photography
Photo Credit: NovaMarkina Photography
Photo Credit: NovaMarkina Photography
Photo Credit: NovaMarkina Photography
Photo Credit: NovaMarkina Photography
Photo Credit: NovaMarkina Photography
Photo Credit: NovaMarkina Photography
Photo Credit: NovaMarkina Photography
Photo Credit: NovaMarkina Photography
Photo Credit: NovaMarkina Photography
Photo Credit: NovaMarkina Photography
Photo Credit: NovaMarkina Photography
Photo Credit: NovaMarkina Photography
Photo Credit: NovaMarkina Photography
Photo Credit: NovaMarkina Photography
Photo Credit: NovaMarkina Photography
Styled in Lace: Tell us about you and your groom and how you met.
Dan and I are both originally from Ontario. Dan moved to Nova Scotia, where his mother is from when he was 13 years old. At the age of 21, I headed east to Halifax to study American Sign Language\English Interpretation.
Many moons ago in 2011 on a cool "Movember" night it all began. I was out for my friend Rachel's Bachelorette party, her "last fling before the ring." Little did I know that Halifax's social nightlife would lead me to a mustached prince. The sparks flew as at last our paths crossed … we shared gut wrenching laughs and good conversations into the closing hours of the night.
I was determined to see Daniel again. After a little stalking, I managed to track him down and talk him into a date.
The Old Triangle Irish Pub is where our eyes locked for the second time. Laughs echoed and an endless exchange of funny stories entertained the evening. Without interruption the bill was set on the table. Amidst one of my stories, across the table Dan displayed some loud body language and clear facial expressions. I read his signals loud and clear. He had forgotten his wallet! The first date was going to be on me. In the words of Dan "it was all part of the plan." That's one way to better your odds of a second date.
Being with Dan seemed so natural right from the start. Picturing growing old with someone smart, respectful, funny and romantic like Dan was easy to do. The more we got familiar it was clear to see we balanced each other in many ways.
Many great memories later we have a beautiful home together outside of Halifax.
Styled in Lace: How did he propose?
I am going to let Dan tell this story since the engagement was a complete surprise to me.
It was only a few days before we took off for a trip to Bermuda that I had planned for Erika's birthday, when I decided I was going to pop the question.
I had been keeping my eyes and ears open for any subtle hints/clues that she may have dropped in the past regarding style and types of rings she liked but I had nothing. Erika was either not expecting a proposal just yet or had total faith in my selection. With just two days before our departure, I secretly found the perfect ring.
With ring in hand I figured the hard part was over. That ended up only being half of it. Now came the part of keeping it well hidden and figuring out the plan.
I did some research and came across Gibbs Hill Lighthouse. Situated on the highest point in Bermuda you could see the entire island from its observation deck. It seemed like the perfect place to propose!
Arriving to the airport I was nervous something might happen at security so I wrote "ENGAGEMENT RING IN BACKPACK!!" on a sticky note inside of my passport in case I got asked to open the bag and have Erika by my side.
We landed in Bermuda without a hitch. Once we checked into the hotel I found that we had a safe in our room. Even better, it was on the top shelf where the "vertically challenged" weren't so capable of getting access to. I quickly chose a code, told Erika that it was something else and locked the ring in it!
A couple days later the weather was forecasting clear skies. Many locals suggested we check out the lighthouse as it had fantastic views and was only a short distance from the hotel. It was a done deal. That was going to be the spot, nothing could go wrong!
It was the big day! All set for some sightseeing we stopped at the concierge desk to ask a few more questions. We mentioned that we were going to check out the lighthouse. "Great idea" we were told. "The view will be fantastic today!" Awesome, I thought. My plan was going to work out flawlessly. Just under an hour into our walk we arrived at the foot of a hill with a sign that read "Gibbs Hill Lighthouse Park." This is when my stomach started to tighten, I started to think of what I had rehearsed in my head and how it was going to sound. I thought I had it all figured out just before we reached the top of the hill and see the lighthouse … SURROUNDED BY SCAFFOLDING AND PLASTIC WRAP! 'CLOSED UNTIL MARCH 28' another sign read. This couldn't be true. We HAD to get in. I felt like a little boy who just had his puppy taken away. I was lost. The final stage to my plan had been foiled, by construction! How did the locals not know of this going on? I ran around the lighthouse like a lunatic, all the doors were locked. I would have broken in if we could have but it was like Fort Knox. Erika was content and I had given up getting to the top, so we sat down together overlooking the amazing view. I tried to quickly come up with a back-up plan on the spot to salvage the moment.
I asked Erika if she wanted to pose for a picture with the beautiful scenery as our backdrop, but instead of setting the camera up on a timer, I hit record and told her to get in the frame before I joined her. That's when I went over, stalled for a few seconds as she finished eating a banana, got on one knee and told her how much I loved her, what she meant to me that I wanted to spend the rest of my life with her! She said "yes!"
Styled in Lace: What was your inspiration behind your wedding décor and theme?
Our wedding decor involved a lot of blood, sweat and tears. My love for crafting and artsy eye led me to an ambitious list of tasks, projects and ideas. Originally I wanted a rustic theme but finalizing the venue led us in a different direction, vintage. The collection of doilies, old books, trunks, antiques and everything else gold, old and suiting "to have and to hold" started to invade our house. Coral being my favourite colour was the perfect accent colour to match our romantic summer wedding. The pallet of colours was ivory, golds, coral and greens.
Styled in Lace: Any personal meaning in the details you'd like to share?
Forever and a Day was the phrase of our wedding. Those words were engraved on the back of Dan's parents' wedding bands and now ours.
Scottish heritage was something Dan, his brothers and the other groomsmen shared in common. Sporting their family clans on their ties and pocket squares the day of the wedding was a wonderful added touch to a Nova Scotian wedding. To display my family's Danish heritage and welcome our guests all the way from Denmark we had a Danish flag flying outside of The Westin Nova Scotian.
Dan proudly wore a unique half century old Hamilton watch that had belonged to his father. I gifted cufflinks to Dan the day of the wedding. They were not just ordinary cufflinks. In their Ontario days, Dan's father Jim worked at Maple Leaf Gardens. Dan and his father shared a lot of Leaf memories. Although he takes a lot of flack for it, Dan still supports the Toronto Maple Leafs to this day. The pop of blue on the cufflinks is wooden pieces from old seats once held in Maple Leaf Gardens (The Sport Gallery).
In the unity part of our ceremony we chose to incorporate the watering of a plant. My father being a landscaper, Dan's family owning a garden centre and our appreciation for gardening, it seemed like the perfect fit. We both watered a beautiful Rose of Sharon during our ceremony. We have since planted it outside our dining room window so we can watch our love grow.
Vintage being our theme, it was important for us to look back on our families past, "Inspiration and influences." We had our parents and grandparents wedding photos displayed for a timeline of love. They ranged from a dim photo of Dan's grandparents' in a horse and buggy the day of their wedding compared to my parents' 1982 bright and smiling wedding portrait. You couldn't help but grin looking at all the photos. For our centerpieces we had photos displayed of Dan and I side by side at the same age. At table 1 we had pictures of the both of us at 1 year old. It was good to see how we looked every stage of the way. Not to mention, good for a laugh.
The wedding decorations were either made by hand or restored treasures from the past. A good and patient friend Joanne helped me sew the buntings, centre pieces and my reception dress belt.
Styled in Lace: What was your favorite moment from the wedding?
My favorite moment from the wedding was the ceremony. I will never forget the feeling of comfort and sense of belonging standing outside the church with my Dad waiting for our que to start the procession. My feet were warm and there wasn't one butterfly in the room. It felt more than right. I was able to soak in every word, smile, tear and laugh from the moment the procession started until Dan and I danced down the aisle hand in hand., Mr and Mrs. The surprise we gave each other of our own personal vows will forever be cherished. Writing and rehearsing them has embedded them in our memories.
Styled in Lace: Do you have any advice for other brides-to-be?
-The number one thing I am thankful people advised me to do is soak in all parts of the day. I don't feel like the day flew by because I was able to enjoy and remember all of it.
-If you are from different sides of the country or have guests from all over have a map up to show where you are both from of something for guests to reference what talking to new people.
-Do your place cards plenty in advance if you are DIY. Ours were a last minute massive team effort nightmare!
-Have the venue set up as far in advance as you possibly can. Having a vision and having a hard time having it met can be challenging.
-Have your own personal thank you list/speech prepared for the reception.
-Create a wedding #hashtag and make a clear sign for your guests to share pictures!
-Assign your "take action and no shit from anyone" Bridesmaid with a list of your vendors, also send a quick email to any day of vendors with that Bridesmaid's contact info. My Bridesmaid Marsha owned that job!
-The Bride and Groom need to orchestrate a wedding day itinerary. Although you know the line up inside and out your wedding party may not. Print off a timeline for wedding party, wedding planner, performers, photographer etc. our bridesmaids didn't have their invite on hand and mixed up their times and had a mad dash for the reception grand entrance!
Day of:
-Have food and drinks (both nonalcoholic and booze) planned/prepared for the morning of.
-The bride and groom may want to have food for the morning in their hotel room (We had cold pizza mmmm).
-I recommend the bride double checking you have EVERYTHING the night before. Shoes, clutch, lipstick, undergarments, backup shoes, jewellery, veil, getting ready outfit/robe, garter, props for photos etc) especially if you are not close to home. So much going on it is easy for something to be left behind. Happened to me!
-Write cheques for vendors and have them marked in envelopes. Assign someone or people to give them. Someone less distracted the day of. Our poor fiddle player had to ask a guest who was supposed to pay him.
-Buy plain large umbrellas just in case of rain. We got ours from Golf Town. Returned no problem since we were blessed with good weather. If you do have rain you will be prepared and they are a great groomsmen gift! Also handy for porta-potties outside and away from venue. If it's raining it will keep your guests dry on their way to and from… Might want hand sanitizer attached to the handle!
Pre-pictures:
-I was not mentally or physically prepared for the getting ready pictures. It was a bit rushed and last chance to get everything together before a long afternoon. So once your hair and makeup is done prepare yourself for paparazzi show down.
Ceremony:
-Be sure to stop drinking an hour before the ceremony. Use the washroom right before! It will save you from the distracting "I have to pee so bad" thought when you should be listening to your soon to be hubby's vows. If you have a big dress you should pee facing the toilet tank … Yes backwards! So much easier!
-Have water bottles hidden at the front of the church in advance for each person in the wedding party. It saved one of our GM from passing out.
-Assign someone to bring things from the church/ceremony that you could use at the reception. Some older folks love jobs like this!
Reception:
-BRING MONEY LADIES! I had no cash and we had a cash bar! Embarrassing!
-Remind the groomsmen to keep all their tux pieces together! The next morning can be mad panic trying to find all the pieces!
-Designate someone (MC) to bring the card box up to your room
Wedding Vendor Details:
Wedding date: Saturday, August 8, 2015
Wedding Location: Halifax, Nova Scotia
Venue: Ceremony – Fort Massey United Church
Cocktail Hour and Reception: The Westin Nova Scotian
Number of guests: 200
Photographer: Nova Markina from NovaMarkina Photography
DJ: Brian's DJ Services
Dress: Was two dresses in one. Essense of Australia/Sophie's Bridal London Ontario
Bridesmaid dresses: Hailey by Adrianna Papell, Nordstrom
Bracelets: Lady Luck, Halifax
Groomsmen suits: Vera Wang, Moores
Ties and pocket squares: The Plaid Place, Halifax
Socks: Sock it to Ya
Jewellery: Gifted from Daniel
Makeup: Kitty Lajoie
Flowers: Cynthia Martin
Hair: The Best Little Hair House; Tanya Walsh & Roger
Cake: Tina Colada's