Jaime and Kyle's Duncan's Cove summer engagement couldn't have taken place at a more beautiful place and is classic of Nova Scotia - crashing blue waves, ocean views that stretch for miles, and lush landscapes at every turn.
Photos: Shaeline Faith Photography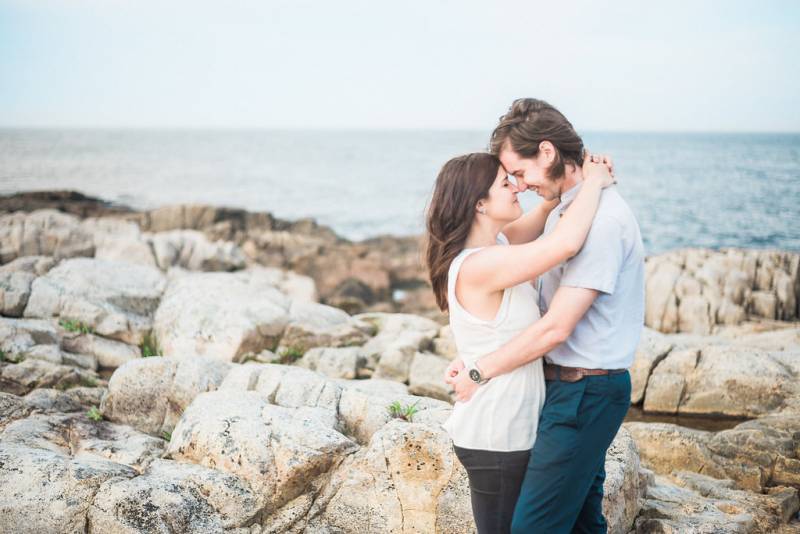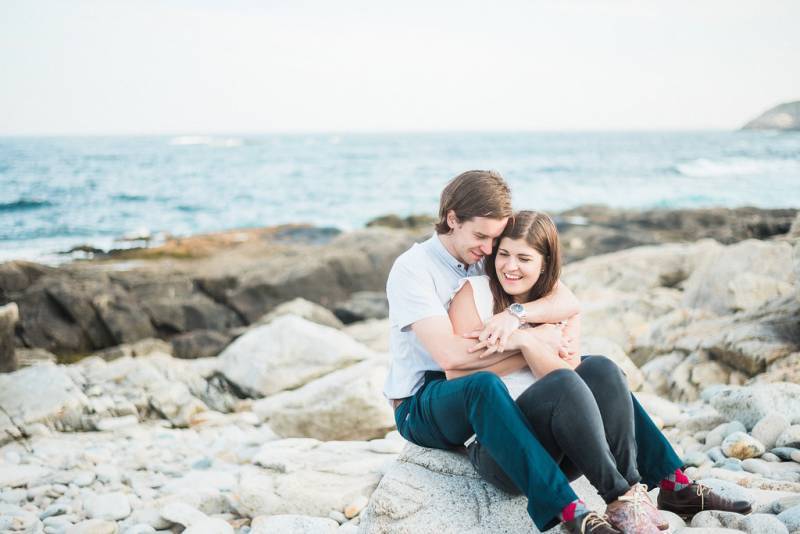 Love Story
"Kyle and I met while both playing soccer in Lethbridge Alberta - him for Lethbridge College and me at the University of Lethbridge. Kyle played with one of my childhood friends, who introduced us once our seasons were finished. We hit it off immediately and starting dating exclusively two weeks later when he asked me to a K-os concert!

Kyle proposed after a weekend in Lethbridge, visiting our friends, and hiking in the mountains. He says his big plan was to ask during the hike, when we were at the top of the mountain. But when he discovered the hike was called "Mount Albert" he realized he forgot to ask my parents for their blessing (my dads name is Albert). So he waiting until we came back to Saskatchewan, asked my parents, and then proposed right in my driveway."